Mixed Media Beach Scene with Aluminum Accents Wall Art - 613104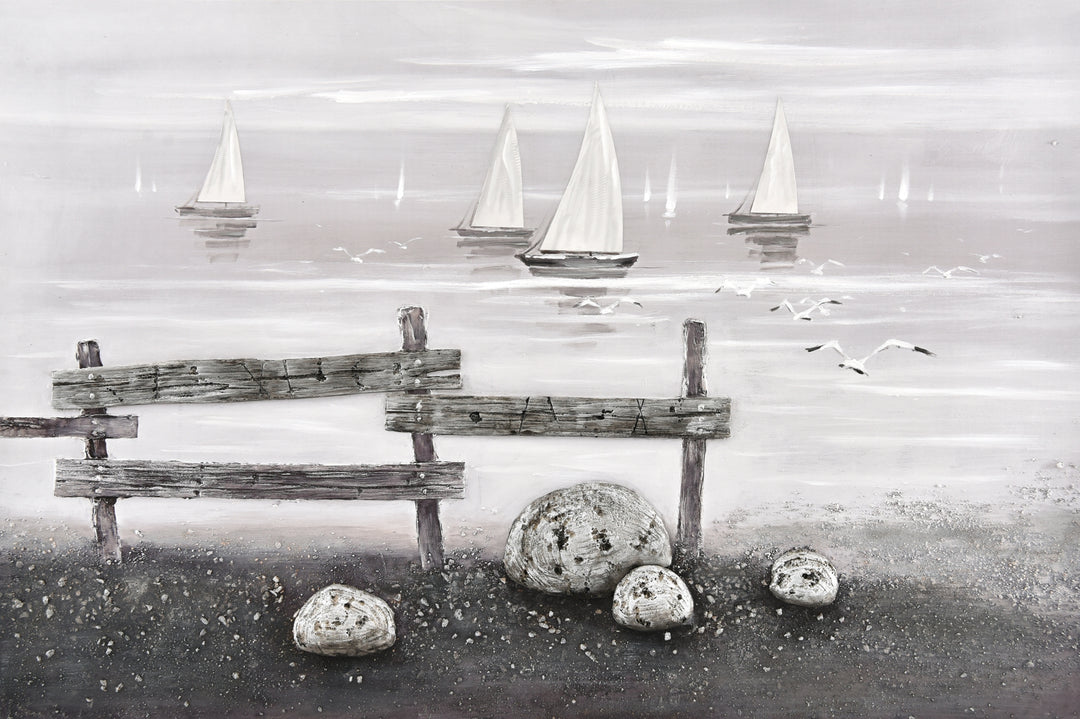 Feel oceanside wherever home is with this beautiful grayscale beach scene wall art. Many textural and three dimensional elements, such as raised rocks with texture and aluminum sails, bring this painting to life and delight all who gaze upon it.
Features: Three Dimensional Elements. Metallic Tin Elements. Grayscale Color Pallette.
Sku: 613104
Collection:Varaluz Casa
Finish:
Glass/Shade:
Style: Coastal
Warranty: 1 Year
Specifications (in):
60.0 in Width x 40.0in Height x 2.0in Depth/Extension; 5.0 lb Weight
Specifications (cm):
152.4 cm Width x 101.6 cm Height x 5.08 cm Depth/Extension; 2.27 kg Weight